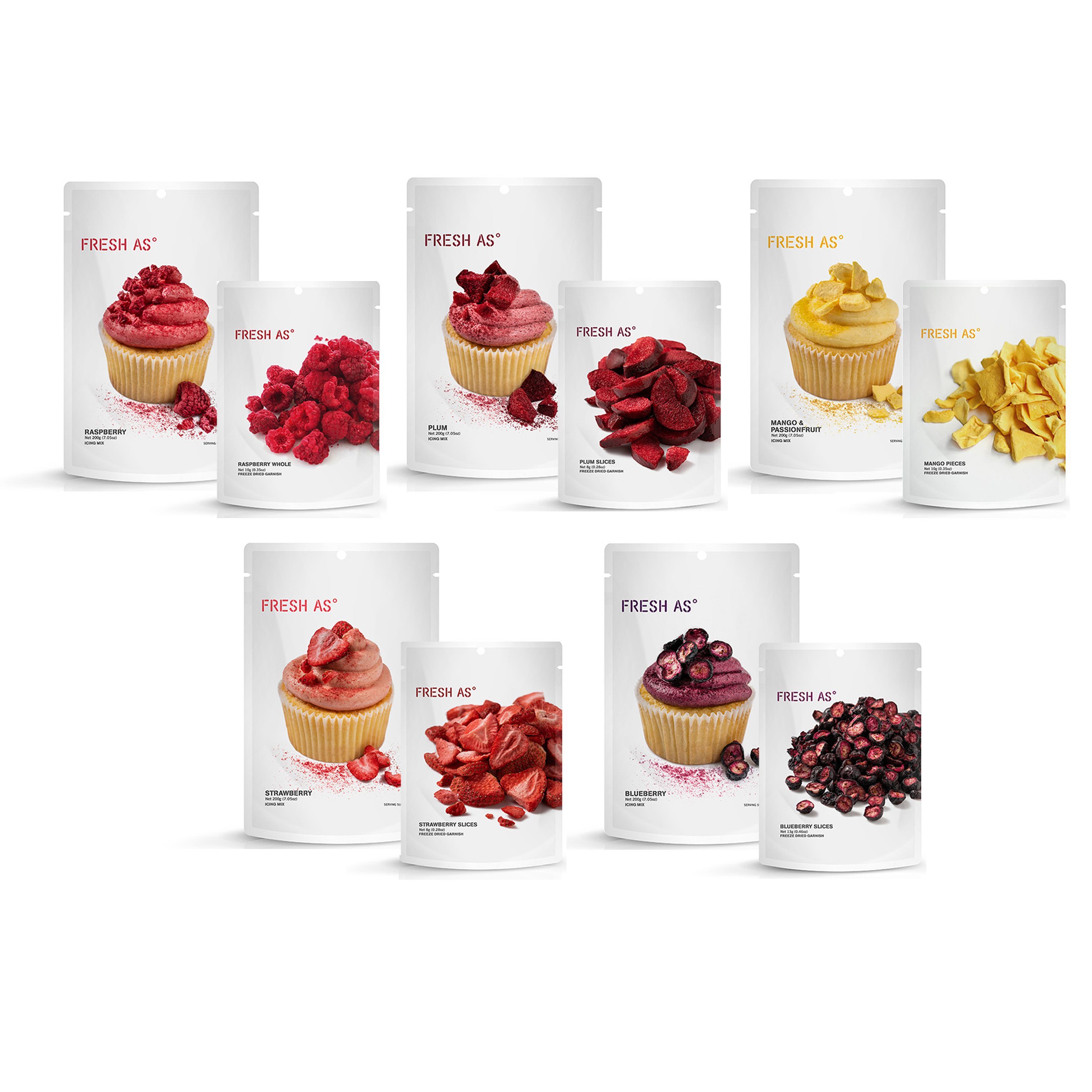 00 Icing & Garnish Set
$37.50
Whether you're after treats to bake with the kids or a secret Santa gift; Fresh As icing mixes are here to help!
Fresh As has blended their intensely-flavoured fruit powders with icing sugar creating an icing mix that's 100% natural and full of flavour for your glossy glaze or fruity frosting – perfect for decorating Santa's cookies or as a stocking stuffer for the baker in your life!
Special includes the full Fresh As Icing Range & Garnish Range Set including Raspberry, Strawberry, Blueberry, Plum, and Passionfruit Mango Icings matched with Single Serve Fruit Garnish packets for just $37.50.
SKU: 10067