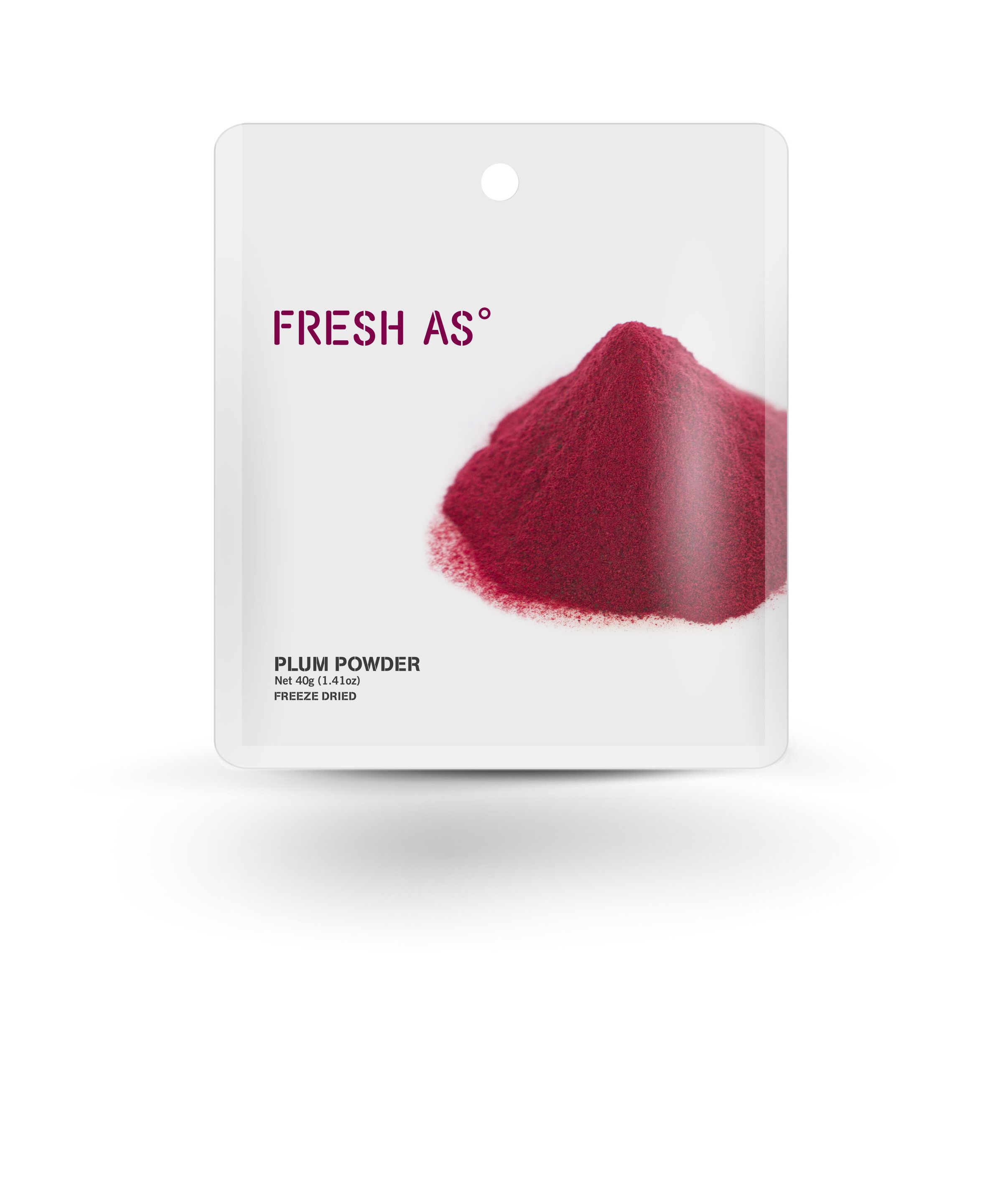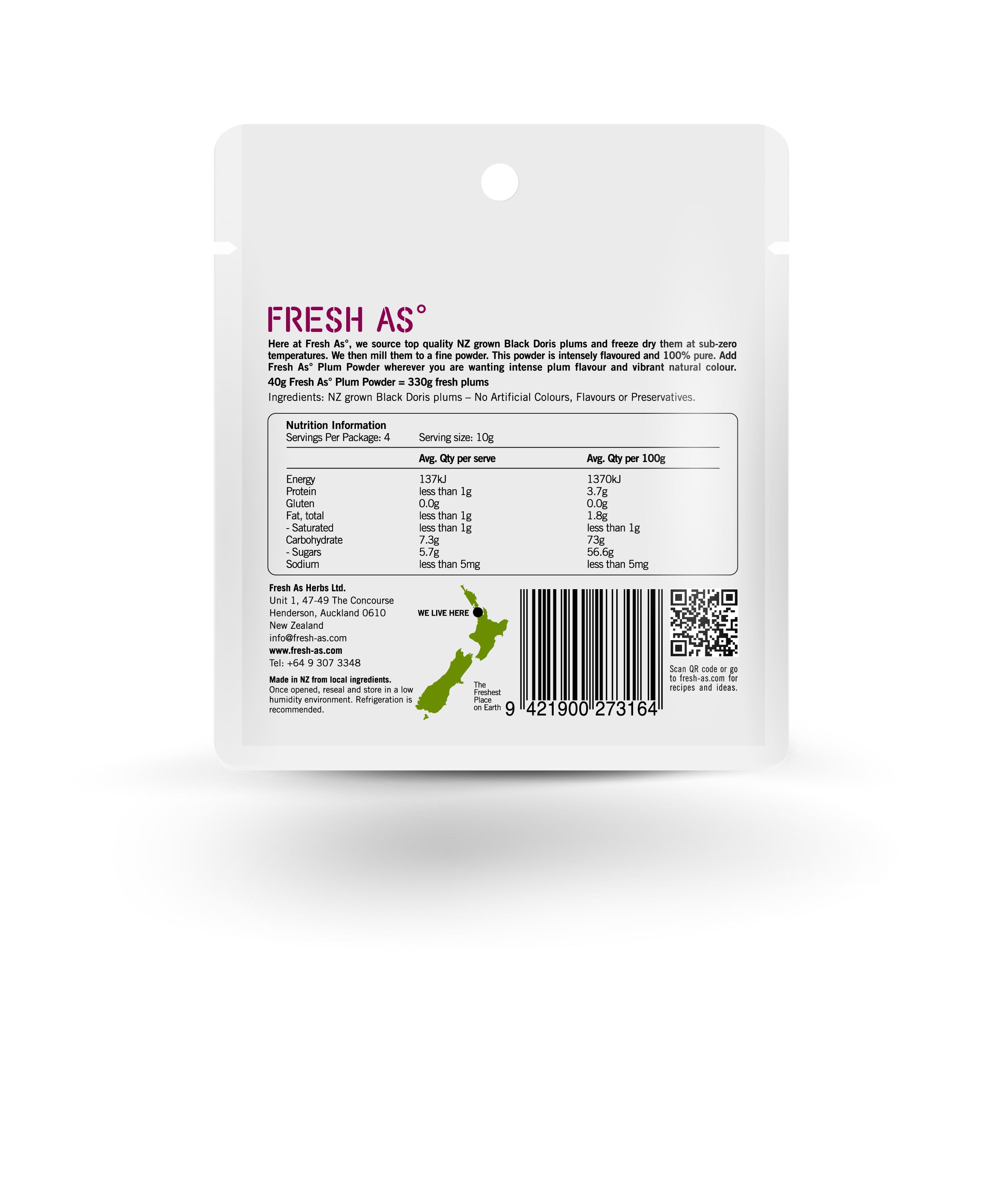 04 Plum Powder 40g
$9.10
Plum powder
We source top quality NZ grown Black Doris Plum and Freeze Dry them at sub-zero temperatures. We then mill them to a fine powder.
This powder is intensely flavoured and 100% pure. Add Fresh As Plum powder where you are wanting intense plum flavour and vibrant natural colour.
Ingredients: NZ grown Black Doris Plum – No Artificial Colours, Flavours or Preservatives.
SKU: 10018